"I constantly stress the 'follow-up, follow-through' mantra. People in the industry don't want to wait, and waiting too long can result in lost opportunities. Those networks you [build] now, can result in success later on."
Perry began her career at Levi's Strauss at Western Canadian Manager - working with retailers to develop the brand. Lela Designs, a Canadian based golf-apparel company then tapped her for the role of Director of Sales and Marketing, afterwards heading to Quicksilver as the National Accounts Manager for Quiksilver Women's. Perry was the driving force in bringing the brand into the Canadian market. Perry's now a diamond broker for Sparkling Jewelry Inc. I had the opportunity to sit down with Perry and get her insights on the industry, market and building a brand.
ON CHANGING CATEGORIES
"You have to re-learn product and retailers, because you're not using your established relationships. It opens the door to new opportunities."
ON MOVING TO DIAMONDS
"With apparel, you can learn a brand and product. [Now] you have to be creative, and learn as much from established people as possible. This industry [has] men working 20-30 years in family-owned businesses."
ON MANUFACTURER SALES
"With retail you're selling a brand name, with this industry I'm selling a product and price point."
ON FACETIME
"Diamonds are different, people want to see cut, clarity and colour, and know what they're buying. I think our price point is how we sell best."
ON SELL STRATEGY
"You have to just pick up the phone and make those calls and connections. There are not many women in this industry, it adds another level of challenge. "
ON SKILL-SET
Perry found she is able to take the communication and relationship-building skills honed in her previous businesses and apply them to the diamond market - any market.
ON PERSONAL DEVELOPMENT
"It's key to spend at least 2-3 years in one place, and learn as much as you can. I think you need to try new things to really understand where you want to go. "
ON LONG TERM GOALS
"Its like a baby; you want to nurture it and watch it grow. Which is what I'm doing with my business."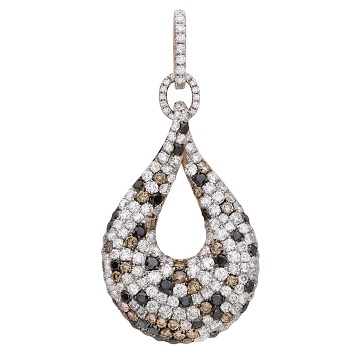 You can find Perry at the JCK tradeshow in Vegas, May 31st to June 3, booth #B2154