Delicate Shoulders
Transparent, embellished shoulder design adds ethereal detail to both simple and more heavily detailed gowns. Patterns are often vine-inspired, and embellished with a combination of beading and embroidery
METALLIC
Gowns that sparkle and shine are romantic, and give life to the term "silver lining" . The effect is seen both in fabric, and as an overall sparkle effect with beading and pailettes.
KNEE-LENGTH
Non-tradtiional short skirts are becoming increasingly popular. As traditional bridal designers embrace this silhouette, the options are not only fun and sexy, but increasingly sophisticated. Tea-length to above-the-knee feels fresh and youthful.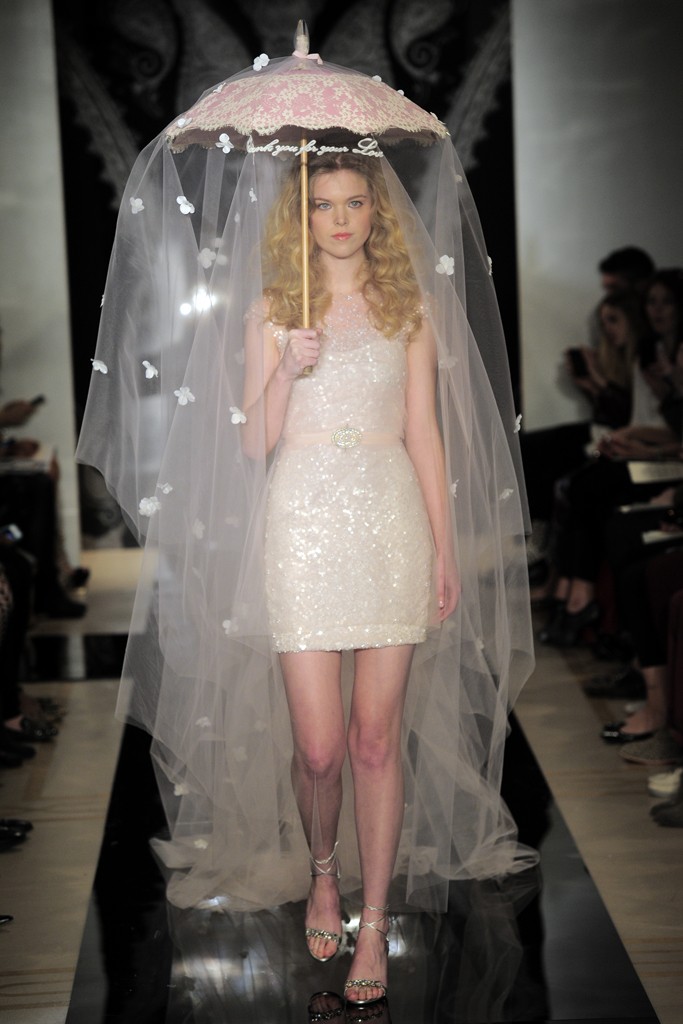 TRANSPARENT COVERED NECKLINES
High and straight transparent necklines are elegant, without being too conservative. See-through fabrics are sexy and mysterious, adding a touch of edge to traditional (and not-so traditional) gowns.